Description
What Can a Certified Health and Fitness Coach Do?
• Assess the fitness level of the clients
• Educate and guide the clients how to eat clean, burn fat, and build lean muscle through a fitness-training program
• Motivate the client to healthy life
• Design exercise and fitness plans for the Youth, adult and older citizens
• Incorporate the latest guidelines for physical activity and nutrition to improve fitness and overall health
• Advice and guide the clients to have optimal weight through aerobic fitness, strength, flexibility and functional fitness
• Improve and manage health conditions
• Monitor, evaluate and tailor your exercise program for optimal results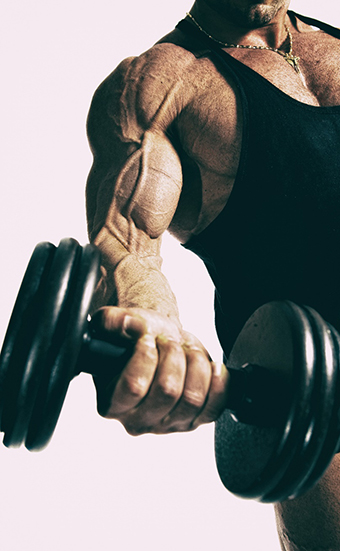 Program contents and eligibility:
Contents:
With this program you will get the required knowledge, skills and expertise to become a successful Certified Health and Fitness Coach.
• All required course materials
• Digital eBook or physical textbook (all eBooks are included)
• Self-assessments and assignments
• Necessary forms and guidelines for starting your own business
• Online final exam
Exam Requirements:
You need a minimum final exam grade of 85% to pass.
A $50.00 retest fee will apply.
Eligibility

:
To enroll into this Program, you must:
Be at least 18 years of age.
Have an excellent understanding of the English language.
Course Duration:
After successful completion, you will earn the title of "Certified Health and Fitness Coach" on your certificate.
Accreditations and Memberships:
INHS is an accredited training provider by the International Practitioners of Holistic Medicine (IPHM). Certified graduates can apply for the IPHM credential.
All INHS nutrition and health courses' curriculums are accredited by American Association of Drugless Practitioners (AADP) credentialing board. Certified graduates can apply for the AADP credential.
INHS is a member of International Accreditation Organization (IAO) accreditation body, confirming that all the courses provided by INHS are of international standard maintaining highest quality.

The Curriculum in Details:
This program introduces the health & fitness techniques and strategies backed by the latest research. It helps you to make informed, everyday decisions about eating right and being active. Learn from the leading experts how individual choices today can add up to a lifetime of good health. This program consists of two modules. Students will learn the various important topics as mentioned below. The Health & Fitness curriculum is based on textbook written by the AMERICAN COLLEGE OF SPORTS MEDICINE (ACSM).
Module 1: Health and Fitness for Everyone
Part 1 – Fit, Active and Healthy
• Making healthy lifestyle choices: Physical Activity and Nutrition
• Embracing Physical Activity: A complete exercise program
• Balancing Nutrition: Recommended dietary guidelines
• Promoting healthy habits: Getting started and staying motivated
Part 2 – Exercise and Activity for building a better you
• Improving your Aerobic Fitness
• Enhancing your Muscular Fitness
• Increasing your Flexibility
• Sharpening your Functional Fitness
Part 3 – Fitness and Health for every age
• Children and Adolescents
• Adults
• Older Adults
Part 4 – Fitness and Health for every body
Here we will discuss about how to manage the health and fitness of people with Cardiovascular issue, Diabetes, Cancer, Alzheimer's Disease, Osteoporosis and Bone health, Arthritis and Joint health, Weight management, Pregnancy and Postpartum, and Depression.
Module 2: Health and Fitness Coaching
Health and Fitness Trainers are now expected to be salespeople, psychologists, nutritionists, post-rehabilitation specialists, and motivational speakers.
We will train you to how to successfully:
• Inspire passion in your clients
• Develop relationships with people you serve
• Find your dream fitness training job
• Sell any client
• Build various workouts
• Market yourself
• Deal with difficult client types
• Make passive income
• Grow yourself, your career and become financially stable
Certified Health and Fitness Coach Online Course to Change Lives!